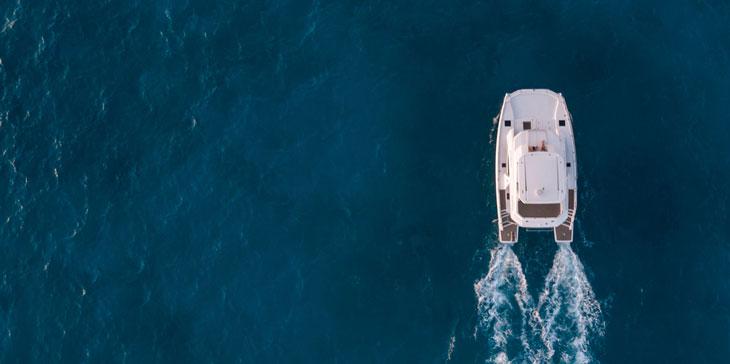 What kind of range do power cats have, and how much does it cost to fuel long passages? Team Leopard has shared the fuel consumption numbers from a Leopard 43 Powercat delivery from Cape Town to Brazil earlier this year. Here's an overview of the stats the delivery crew provided:
Cape Town, South Africa - St. Helena - Vitoria, Brazil
Mileage: 3750 nm
Days at sea: 27
Average cruising speed (on one engine, for best balance of performance/fuel efficiency): 6.2 knots
Total fuel consumption: 3400 liters / 900 gallons
Avg fuel consumption: ~1 liter/nm
For the full story of Captain Mike's transatlantic passage on a Leopard 43 PC, visit the Leopard blog.