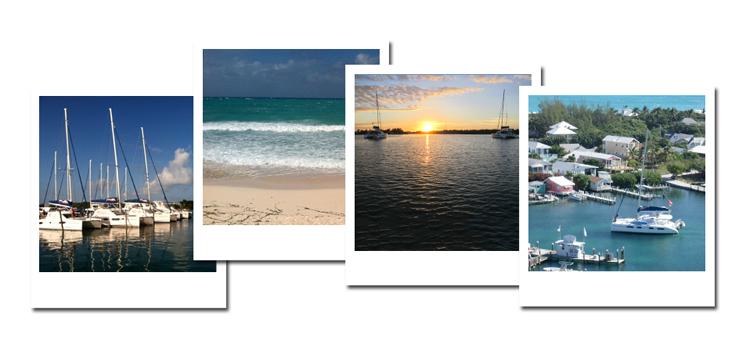 What is an Owner Flotilla? Like a charter vacation flotilla, the group trip provides participants with a chance to sail alongside others, socialize, and explore new places, all under the guidance of a lead boat with local knowledge.
But for The Moorings owners, it can be even more special. With several weeks of sailing built into their program each year, many charter yacht owners have seen more sunrises and sunsets at anchor than most charter vacationers, let alone most people in the world. They're charter vacation experts and seasoned sailing veterans, and together, they make a terrific group of people. It's just another benefit of buying into a charter ownership program with The Moorings or Sunsail.
The biggest advantage of participating in the flotilla is socializing with other owners and swapping stories. says Jenn Andre, a member of The Moorings Owner Care team. "Owners love talking about anything having to do with sailing." Andre attended this year's event and added, "They also enjoy meeting John and me, people they work with on a day-to-day basis! And of course, we enjoy meeting them, too!"
The 2013 flotilla took place in early November in Abacos, Bahamas. Forty owners and friends joined The Moorings Owner Care team to island-hop the atolls for seven days aboard five monohulls and five catamarans from The Moorings' charter fleet.
Here's where they went:
Friday - Welcome pool party at the base, Marsh Harbour
Saturday - Marsh Harbour to Treasure Cay, dinner at Cocoa Beach Bar
Sunday - Treasure Cay to Great Guana Cay, Nipper's Pig Roast on the beach
Monday - Great Guana Cay to Man-O-War Cay, dinner aboard in smaller groups
Tuesday - Man-O-War Cay to Hope Town, dinner at FireFly on the South end of the island
Wednesday - Lay day in Hope Town, beach party on Tahiti Beach and signature drinks contest
Thursday - Hope Town to Marsh Harbor, back to the base
View some photos from the flotilla on facebook, including some beautiful images of Abacos scenery and the view from the top of the Hope Town lighthouse!
Next on their list: BVI 2014. All owners are welcome.